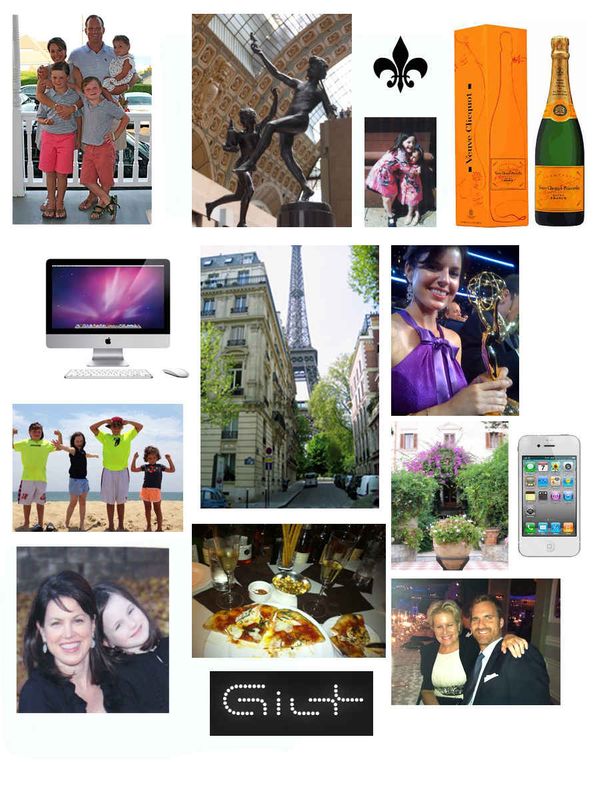 ABOUT ME
What You Should Know About Me
To know me is to know my three daughters, Kim, Karen, and Meredith. They and their families have brought me the greatest joy. We love spending time together and laughing out loud. There is nothing better than that.
Everything French And Italian
There are two places in the world that I adore: France and Italy. I love the people in both countries, and I rejoice that I am half French and that my daughters are half Italian.
I admire the love of the basic things of life that the people of both countries enjoy- food, family, and friends.
When in France, I have two hotels that I enjoy very much: right bank, the Francois Premier; and on the left bank, the Pont Royal. I enjoy going to the Four Seasons George Cinq more than life itself!
When in Italy, I love the Hotel Splendido in Portofino, Villa d'este in Lake Como, Santa Caterina in Amalfi, San Domenico Palace in Taorimina, Cala di Volpe in Sardinia, Villa San Michele in Fiesoli, and The Hassler in Rome.
MY FAVORITE THINGS
1. My iMac
2. My iPhone
3. Veuve Clicquot Champagne
4. CBS Sunday Morning
5. Jean-Georges-Nougatine Room
6. fresh Sugarbath, lychee and lemon scent sugar cubes
7. Gilt - champagne and flat bread pizza
8. AG jeans
9. The Sunday New York Times
10. Manco & Manco Pizza
Favorite Movie:
Something's Gotta Give- Diane Keaton and Jack Nicholson
Favorite Books:
The Paris Wife, Paula McLain; The Social Animal, David Brooks